We have seen so many Bollywood actresses breaking the gender norms or stereotypes but when it comes to Actors, they tend to go easy in that department. Ranveer Singh surely doesn't hold back when it comes to fashion and expressing himself in the best way possible. Being the poster child of gender-fluid fashion choices in Bollywood here are some of his red carpet/film promotion looks that spell beyond perfection.
It all started when...
Ranveer wore a Red Sherwani and a long skirt underneath and fans were surely stunned by his new 'Avataar'. This was the first time where the actor was seen wearing a skirt and I came with a lot of criticism but Ranveer went on wearing whatever he feels like whatever makes him look sexier.

Reese Witherspoon's outfit.
At the airport, Ranveer was seen wearing this ensemble which was previously worn by Legally Blonde actress Reese Witherspoon. Ranveer is seen donning this jumpsuit from the Adidas x Ivy Park capsule collection.

Polka-dots.
Ranveer at the airport was seen rocking this Sabyasachi Mukherjee ensemble which was a cute Polka Dot top and multi-hued stripe pants in the bottom, he completed the look with some shades and matching headgear.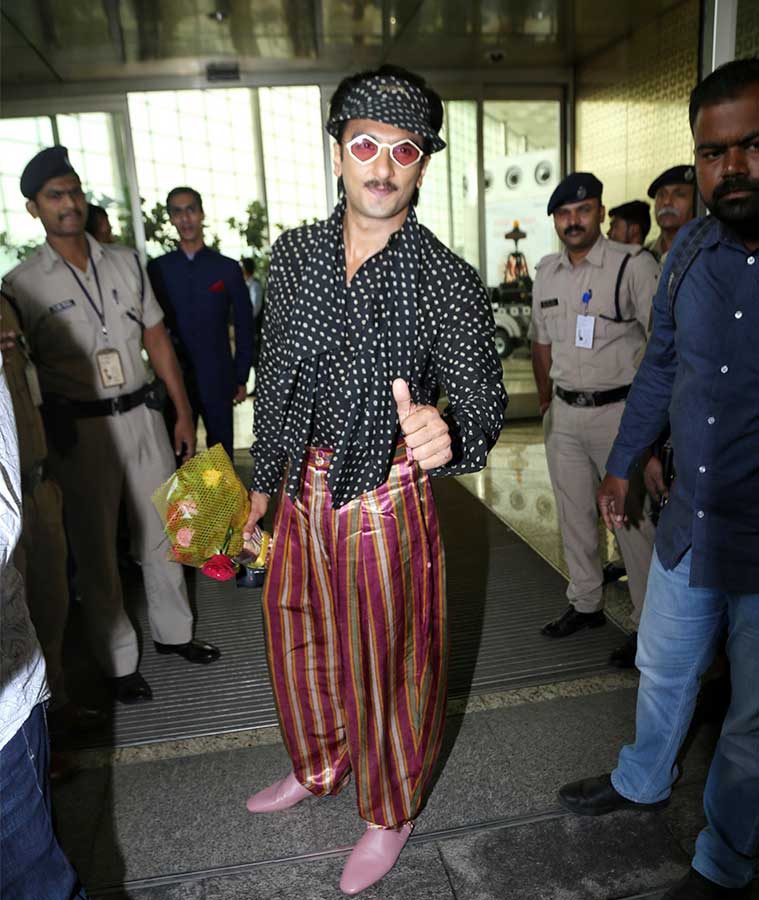 Ranveer and his obsession with skirts.
Ranveer was once again seen wearing a skirt at an event and it was beyond beautiful to see him amazingly carry this attire, he was seen wearing an all-white outfit with a white skirt at the bottom and a long opened sherwani on top.

More Skirts, please.
On his birthday Ranveer wore an outfit that consisted of a black t-shirt tucked inside black pants and around that pants he was seen donning a dark blue stripe skirt that spelled gorgeous.