We know growing up can be difficult, be it teen trauma, peer pressure, or facing difficulties with one's sexuality. It's either the best time of your life or worse there's nothing in between. We broke down 10 teenage drama movies that show peer pressure facing difficulties with sexualities and even coping with depression. These movies really helped a lot of people as teenage years can be pretty rough ones. Here are 10 teenage movies you should watch if you're a teenager or even an adult (watch it for your teenage flashbacks).
The Edge Of Seventeen.

Yeah, growing up is difficult and it surely was for High School junior Nadine who was already at peak of awkwardness feels alone when her brother dates her best friend. Later she meets a thoughtful teen and it gives her hope that things just might not be so terrible after all.
The Spectacular Now.

Sutter, a party animal meets Aimee an introvert after waking up on a stranger's lawn. As Sutter deals with his teenage problems Aimee plans to leave for her college,  an unexpected romance blossoms between them.
Love, Simon. 

A teenage coming of age gay movie talks about Simon who keeps his sexuality hidden from his friends and family but a guy from school blackmails him and suddenly he is out to everyone. It's a nice movie if you are a teen and gay and having trouble coming out.
Never Been Kissed.

Josie, an editor who is always keen to work as a journalist goes undercover becoming a high school student to find out and prepare a report on the lives of the students. However, it brings back her worse memories from her time at high school.
Before I Fall.

Samantha is a popular kid, has a loving boyfriend and a seemingly perfect future until one day she dies in a car accident and magically wakes up reliving the same day again and again. This movie shows how the power of a single day can make a difference.
The Perks Of Being A Wallflower.

Charlie a 15-year-old introverted teen enters high school and is nervous about his new life. When he becomes friends with his senior he gains a new perspective on his life. this film also talks about depression anxiety and being suicidal.
The Half Of It.

The Half of it is another movie that talks about one's sexuality, when a shy, introverted student helps the school jock woo a girl whom, secretly, they both want. The movie also leaves us with a cliffhanger.
Sierra Burgess is a Loser.

Sierra a high school teen who doesn't like herself because she is 'nerdy' and thinks no one likes her but when a case of mistaken identity happens she falls in love with a high school jock that leads to an unexpected romance.
Five Feet Apart.

Seventeen-year-old teen Stella is a cystic fibrosis patient who falls in love with Will, who unfortunately has the same illness and has to maintain a distance of six feet. However, As their connection intensifies, so does the temptation to throw the rules out the window and embrace that attraction.
The Fault in Our Stars.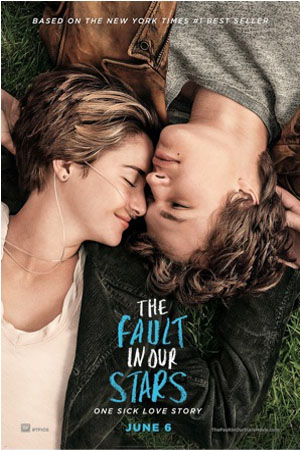 This movie might be the most emotional one on this list when two cancer-afflicted teens meet at a cancer support group, The two of them go to Amsterdam to meet an author and embarks on a beautiful journey. The eulogy, in the end, made everyone cry.