New York, NY, Feb. 21, 2023 (GLOBE NEWSWIRE) — Zero Degree New Energy Technology (Guangdong) Co., Ltd. ("Zero Degree" or the "Company"), an autonomous yacht manufacturer and ride operator, is mulling going public through a merger with a Special Purpose Acquisition Company ("SPAC").
The Company expects it will be listed on Nasdaq around the first quarter of 2024 at the earliest, with an estimated valuation of US$1 billion (equivalent to approximately 67 billion CNY).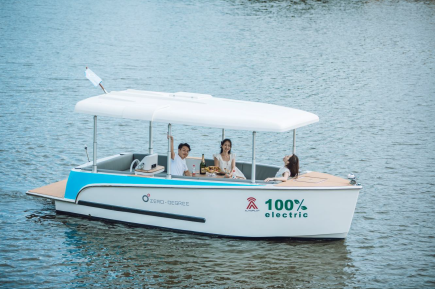 Founded in 2021 and headquartered in Guangdong-Hong Kong-Macao Greater Bay Area, Zero Degree specializes in research and development of alternative energy yachts and boats for municipal parks and tourist destinations. With integrated artificial intelligence, alternative energy propulsion and its proprietary central control system, Zero Degree's first autonomous alternative energy yacht, Ling Ling Whale X series, improved both sailing and operation efficiency. Designed by its team and a national leading design institution, Zero Degree's autonomous riding system packed features such as automatic steering and mooring, anti-collision, and auto-pilot to pre-defined destinations.
Recognized as Didi for yachts, Zero Degree's platform offers flexible deployments. In addition to the company owned yachts, parks and tourist sites can purchase yachts from Zero Degree and acquire real time operations of the yachts through the central control system. It also allows the operators to receive yachts patronage fees based on its portion of investment in the yachts.
At present, Zero Degree covers 20 cities in their tourist destinations and municipal parks. As of the first quarter of 2022, it has signed 80 parks and tourist sites with the number of yachts in excess of 2,500 in demand. In the national trend of mandatory elimination and replacement of petrol-powered and traditional electric boats and yachts in China, there is huge demand for alternative energy yachts. According to industry research, the demand for alternative energy yachts in China will exceed 300,000 with market size up to 300 billion RMB in 2023. After its first mass production, Zero Degree is expected to serve approximately 150 million yacht customers.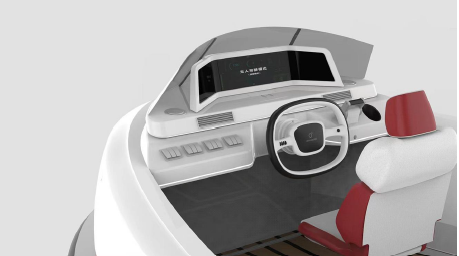 On top of its autonomous yachts for parks and tourist destinations, Zero Degree is actively pursuing other growth opportunities, among which ocean fishing is another focal point. According to the data in AC Nelsen's research, fishing population in China exceeded 50 million. Pro ocean fishing accounts for about 20 million. The average spending of ocean fishing consumer is between 50 and 100 thousand RMB per year. Zero Degree also offers library services and coaching resources for high-spending ocean fishing consumers, mostly executives and entrepreneurs.
With the subsiding of the Global COVID-19 pandemic and the re-opening in China, the pent-up demand from consumers will benefit companies like Zero Degree that focuses on autonomous and smart ocean fishing sector.
It is reported that Zero Degree Technology currently has a gross profit margin of more than 30% from B-end customers, and the company has attracted attention from many well-known investment institutions at home and abroad. According to its team, the company has launched a global expansion plan, established marketing centers around the world, and will accelerate the launch of smart self-driving yachts in the global market through new marketing channels.
Throughout 2021, over 600 SPAC IPOs have been completed and more than US$162 billion in funds have been raised which breaks all previous records. In 2020, the U.S. stock market has completed a total of 237 SPAC IPOs, raising a record amount of US$83.3 billion.
Some well-known SPAC mergers include the fast-food brand "Burger King", entertainment magazine "Playboy", private aerospace company "Virgin Galactic", and first hydrogen energy listed company "Nikola".
SPAC is a special financial instrument in the U.S. capital market, commonly known as "Blank-Check Companies". SPAC is essentially a listed private equity fund. The founder first set up a company and submits an initial public offering prospectus. Once the company goes public through IPO financing, it will find target companies to merge with within 12 to 24 months. Most SPACs will get listed on either Nasdaq or NYSE.
Contact:
Wilson Qu
[email protected]
Tel: 347-627-0056

Disclaimer: The above press release comes to you under an arrangement with GlobeNewswire. IndiaChron.com takes no editorial responsibility for the same.