Format, recently acquired by Zenfolio rolls out new offering
Format Integrates Its Exclusive Workflow Resources Into All Plans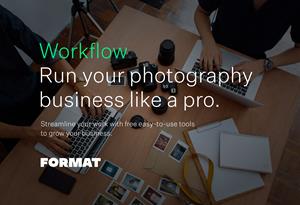 Format Integrates Its Exclusive Workflow Resources Into All Plans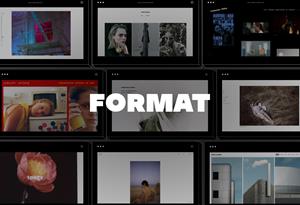 Menlo Park, CA, March 08, 2023 (GLOBE NEWSWIRE) — Format, the leading resource for creative professionals to build beautiful online portfolio websites, is now bundling its exclusive Workflow platform with all subscription plans.
Effective immediately, all Format plans include Workflow studio management to help members improve client collaboration and grow their business. According to Chief Executive Officer, John Loughlin, "Workflow and project management functionality gives creative professionals a tremendous advantage by streamlining interactions with their clients and delivering a higher level of service."
Format Workflow gives artists, designers, photographers, and all creative professionals a set of features to help expedite and automate time-consuming tasks such as sending images and gathering client feedback. Workflow enables high-resolution file uploading and transfers for clients with annotation and contextual details, unlike most file transfer services. The artist controls the client gallery presentation and layout, resulting in highly professional communication and project tracking with full customer relationship management (CRM) tools.
Workflow lets Format members spend less time on office work and more time in the studio. Key benefits include:
SHARING & PROOFING – streamline collaboration with Client Galleries and provide outstanding service to upsell clients with beautiful, branded galleries that make it easy for clients to provide feedback and download their favorite photos. 
BRANDED FILE DELIVERY – transfer files with ease by offering clients multiple ways to receive their files, using either a branded zip file or a sharable gallery.
CLIENT OVERVIEWS – keep track of client and project details to save time and be more productive by organizing all associated information in one place.
CLIENT LISTS & LABELS – manage contacts effectively and keep client lists up-to-date. Collect contact details and assign contacts to projects. Create labels to tag clients and sort them based on selected categories to help enhance client relations and grow business.
CONTRACTS – create, edit, share, track and send secure client contracts in one place. Streamline the process of collaborating with clients by sending digital contracts that can be signed online with one click.
FORMAT PLANS NOW INCLUDING WORKFLOW:
The Format Basic plan offers up to 10 client galleries and 2GB file transfers.
The Pro plan gives users unlimited CRM contacts with 50 client galleries and 5GB file transfers.
The Plus tier offers unlimited CRM contacts and provides up to 250 client galleries and 10GB file transfers. 
All existing Format member subscription plans have been automatically upgraded to include Workflow. 
About Format
Format is a website builder and content management system designed for creative professionals to showcase their work, collaborate with clients, and manage their business in a broadly accessible and secure online platform. Format was acquired by Zenfolio in 2021.
Attachments
Format Integrates Its Exclusive Workflow Resources Into All Plans
Format Integrates Its Exclusive Workflow Resources Into All Plans
CONTACT: Amy Wentzel [email protected] 

Disclaimer: The above press release comes to you under an arrangement with GlobeNewswire. IndiaChron.com takes no editorial responsibility for the same.