US Patent No. 10,357,623 is deemed unenforceable and indefinite
The Blinc Group is Given Win in ITC Investigation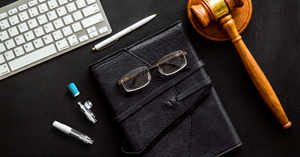 New York, NY, Feb. 27, 2023 (GLOBE NEWSWIRE) — The Blinc Group, Inc. (Blinc), a leading innovator in the cannabis vaporizer industry, is pleased to announce that Judge Cheney, Chief Administrative Judge of the International Trade Commission (ITC), has rejected the allegations that Shenzhen Smoore Technology Limited (Smoore) made against Blinc in an investigation that Smoore initiated with the ITC.
The investigation, which Smoore filed on October 8, 2021, alleged that Blinc imported and sold vaporization products that infringed two of Smoore's patents. After a thorough review of the evidence and arguments by both sides, Chief Judge Cheney determined that Blinc's products did not infringe Smoore's patents, and found no violation, clearing the company of any alleged wrongdoing.
In a decision dated February 1, 2023 (the Decision), Chief Judge Cheney found that Smoore had utterly failed to present adequate arguments for infringement, resulting in waiver, found multiple points of non-infringement for each patent, and found that Smoore, a Chinese company, did not have the requisite domestic industry for an ITC investigation. 
The Decision also found that Smoore's U.S. Patent No. 10,357,623 is invalid for indefiniteness under 35 U.S.C. § 112 and unenforceable due to inequitable conduct that occurred in the prosecution of the patent family. The Decision is subject to review by the full ITC.
"We are extremely pleased with Chief Judge Cheney's decision," said Arnaud Dumas de Rauly, CEO of The Blinc Group. "Hard work, dedication, and innovation goes into the development of our products, which is reflected in Blinc's success and Blinc's own patents. Blinc takes great pride in providing customers the highest quality vaporization products on the market."
"We are very happy with Chief Judge Cheney's decision and are proud of the work that our team has done on behalf of Blinc," said David G. Liston and Ari J. Jaffess, co-founding partners of Liston Abramson LLP (Liston Abramson), counsel for Blinc in the investigation.
This victory is significant for Blinc and serves as a reminder of the company's commitment to compliance and integrity. Blinc will continue to invest in research and development to bring new and innovative vaporization products to market while not shunning away from rigorously defending itself or its intellectual property. 
About The Blinc Group
Headquartered in New York City, The Blinc Group designs, develops, supplies and supports premium cannabis vaping hardware. The company offers a curated collection of proven cartridges, batteries, ready  to use vaporizers and complete bespoke device development to multi-state operators, licensed producers, processors and brands. Blinc completes the value chain by providing its clients access to a suite of support services ranging from research and development, production, testing, standard operating procedures, training and all the way to go-to-market strategy and brand communications consulting. With full control of the supply chain, the company's unique "Powered by Blinc" process enables clients to provide innovative, safe and quality controlled products to cannabis consumers worldwide. To learn more about Blinc, visit http://www.theblincgroup.com
About Liston Abramson
Liston Abramson LLP is a litigation firm based in New York City, representing clients from around the world in Intellectual Property, White Collar, and Commercial Disputes.  Thanks to a deep bench of experience, the firm has a winning track record in and outside of the courtroom. To learn more about Liston Abramson, visit http://www.listonabramson.com 
Attachment
The Blinc Group is Given Win in ITC Investigation
CONTACT: Press Relations The Blinc Group 6465862067 [email protected] 

Disclaimer: The above press release comes to you under an arrangement with GlobeNewswire. IndiaChron.com takes no editorial responsibility for the same.