Shenzhen, China , March 07, 2023 (GLOBE NEWSWIRE) — The Elite Secondary Desktop Monitor for the Lenovo Yoga 9i is the INNOCN 32Q1U 32 Inch OLED 4K Computer Monitor
Shenzhen, China – China's Shenzhen Century Joint Innovation Technology Company Ltd. (INNOCN) has been making high-quality desktop computers, smart displays, and portable monitors for global customers for nearly a decade. The company's stated mission is to raise the value of screen display monitors and develop cutting-edge technology to increase the potential of creators everywhere.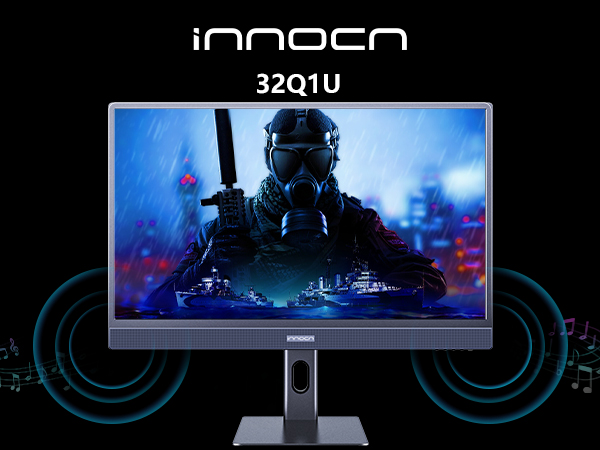 Pairing the INNOCN 32Q1U 32-Inch OLED 4K Computer Monitor with any of the other popular smart devices on the market is an easy decision. This new smart desktop will be on sale from March 6 to March 13, 2023, for $1159.99. This price includes a $400 Amazon coupon.
The INNOCN 32Q1U 32-Inch OLED 4K Computer Monitor is a great fit for the Lenovo Yoga 9i due to its built-in USB Type C port. Lenovo's Yoga 9i, with its 14-inch OLED screen and 4K resolution, is a top-notch laptop. When paired with the Lenovo Yoga 9i, the INNOCN 32Q1U gives users a larger display on which to do things like administer online meetings, display PowerPoint presentations to large groups, and so on.
The 32-inch screen on the 32Q1U smart computer monitor is also great for live streaming, doing exercises at home, and more. It features a sharp and detailed 32-inch OLED 4K UHD screen. HDR10, 99% DCI-P3, 99% sRGB, 1M: 1, and E1 color accuracy are a few of the other features that contribute to the incredible true-to-life image quality.
The USB-C port on the 32Q1U computer monitor supports 90W PD charging, making it ideal for powering up a Lenovo Yoga 9i and any other compatible devices. Users can adjust the height, angle, and tilt of this slick computer monitor for the best viewing experience. This 32-inch smart display is also VESA mountable, making it a versatile addition to any room that can accommodate a modern monitor of that size.
CONTACT: Media Contact Manufacturer's Name: Shenzhen Century Joint Innovation Technology Company Limited Manufacturer's Official Website: https://www.innocn.com/ Manufacturer's Email Address: [email protected]

Disclaimer: The above press release comes to you under an arrangement with GlobeNewswire. IndiaChron.com takes no editorial responsibility for the same.